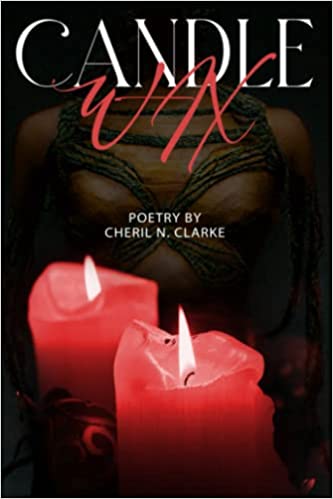 Candle Wax is a collection of poetry that explores sensuality in all forms. These poems will take you to a place where your mind and body can experience arousal, curiosity, thoughtfulness, peace, harmony and tranquility. This book can also create a sensual environment for you to enjoy with your partner while exploring your sexuality. The poems can be read out loud or silently as you share moments of intimacy, creating a warm, loving atmosphere. As a bonus, some poems link to a spoken word version you can listen to.
Listen to some of the poems from Oxygen set to music
Lose control and step out of the trenches
Abandon your responsibilities
And give in to your darkest needs
Your desires don't have to make sense
The fact that you want what you want this is all that matters.

Stand at ease, Soldier.

Relax and explore
The depths and shores of me
Traverse and conquer
Or be conquered, if that's what you crave.

Walk the edge with bare feet
Absorb and devour
Drift in and dissipate
Wade into my waters
I dare you
Make ripples
Make waves
Submerge until you need gills to breathe.
Her smile washed over me
Like a million pieces of gold confetti
In slow motion
At daybreak
In an open field
She shimmered
And glowed with possibilities.

She was rhythm
A beautiful progression
Like the gentle tremble of a brush caressing a cymbal
But not the blues, no.

She was a subtle divinity
Her hue a supple oasis
Her voice, a sweet dark tea on a summer's day
Brewed in the depths of her orchard soul
To quench the thirst of only those who are worthy to quaff it all.
Like the crackle of a needle hitting the a 45″
Our moments together feel
Nostalgic
Even though
They're happening in the present
Something about you feels familiar
Yet new
It's pleasant and exhilarating
In the moment…

I feel a slight static
When your skin touches mine
My body feels more alive than it's been in years
Your touch is sustenance
For a quieted part of starving soul
A part of me that had been tucked away
Trained to behave
Made to be more
Tame…

But the way your fingertips move so curiously, and eagerly
Traversing my thighs
A flow begins between my legs
Blood rushes to my head
My heartbeat bangs in my chest
That bass
Yes
My breathing speeds up
Our own tempo
I remember what being craved feels like when
I hear you sigh so heavily
Wanting me
And I want you more
Because of how visibly you desire me
Being with you is rest for the weary
Daylight after dreary
Routine

But our days are always short
Hours always feel like minutes
You've got to go
I've got to go
We have to become the past
We already are
Despite crossing paths again
In this life
This is a blip
A crossover that happened

Perhaps
As a rare gift from the universe
But it's not ours to hold onto
We're not meant for forever…

Best that way probably
Even though it hurts
I cling to our memories the way you clung to me
When you made a temporary home inside me
I clutch the reveries that come to me at their own will
The way you gripped my shoulders
And whispered in my ear
Remember me…remember me…I want you to remember me
A song for when you're a long way from
That temporary home
In case you never return
Let our time together live on
In the black waters of our minds
The parts where no one else is allowed
Under the surface
Where they're protected
It was so beautiful to play with you
Goodbye.