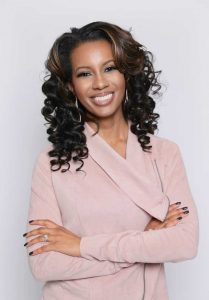 Cheril N. Clarke is a multi-faceted writer whose body of work encompasses a unique blend of creative and business writing. Beginning her career 20 years ago as a creative writer, she has since written five novels, several e-books, multiple children's books, and award-winning stage plays. Cheril has been featured in numerous publications and media outlets, including: VoyageATL, The Philadelphia Women's Journal, Curve Magazine, About.com, National Public Radio, The Princeton Packet, Philadelphia Gay News, Out IN Jersey, and Burlington County Times.
In the summer of 2020, Cheril made her songwriting debut with the sultry, neo-soul song, Your Touch. The track was written and produced by Cheril as C. Nicole and performed by a ghost singer.
As a business writer, Cheril is the founder of Phenomenal Writing, LLC, an executive communications agency that provides ghostwriting services to C-level executives and entrepreneurs. With a background deeply rooted in creative writing, Cheril has the unique ability to easily connect with audiences of all types and has written speeches for clients worldwide.
Cheril lives with her wife, Monica, and Shih Tzu, Foxy Roxy in Puebla, Mexico. Her latest creative releases include a spoken word album Drip, a sensual poetry collection entitled Candle Wax, short stories Sweet Dark Rum and Corsets and Cognac, and her new visual poem WIDLFLOWER.